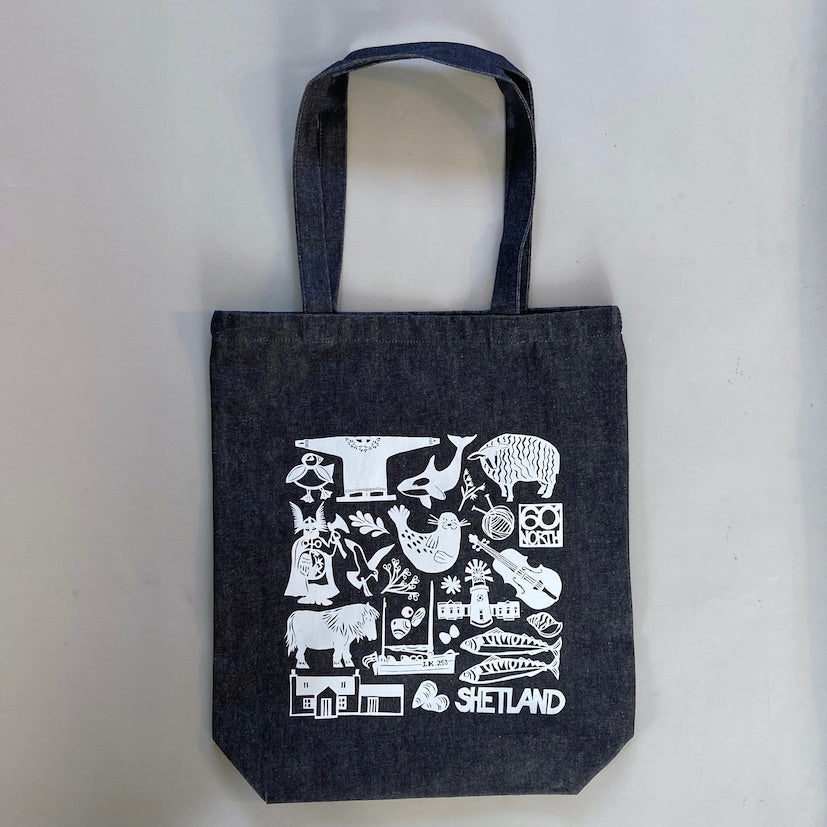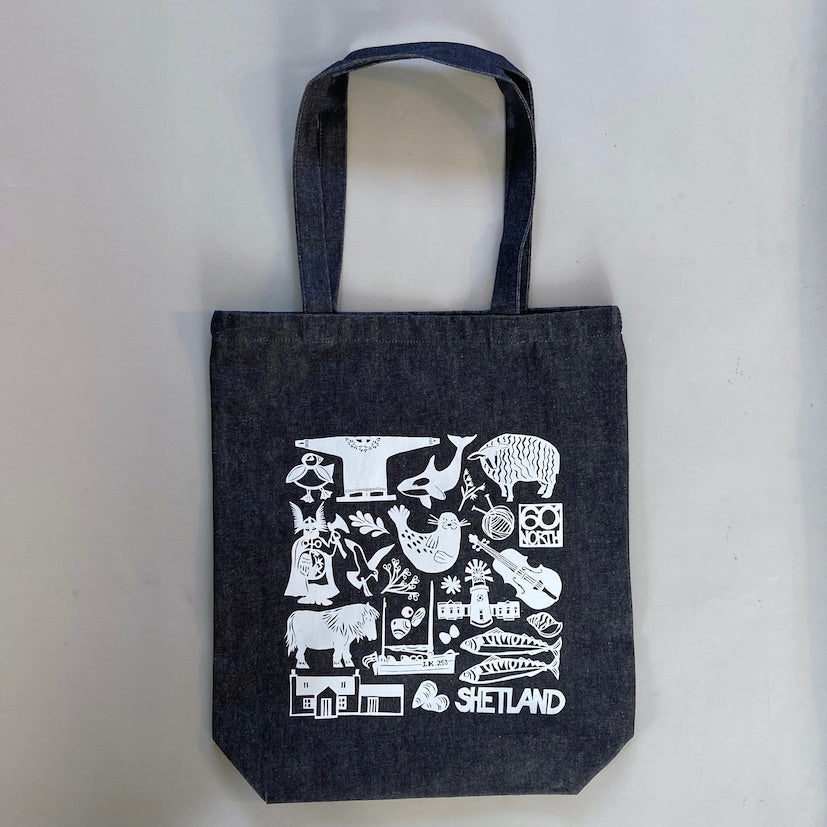 Shetland denim bag
Regular price
$11.00
Sale
Our own bespoke design of all things Shetland screenprinted in white on a blue denim bag. Folds up small enough to carry in your handbag, pocket, rucksack or hand. 
37cm x 42cm x 10cm with long over shoulder straps, 67cm. 100% cotton.
A peerie bit of Shetland carry your shopping, knitting, books or lunch in.